Air Force One has just landed at Corpus Christi International Airport carrying President and First Lady Trump. The President and First Lady are in South Texas to view the damage left in the wake of Hurricane Harvey. He is joined by US Department of Housing and Urban Development Director Ben Carson.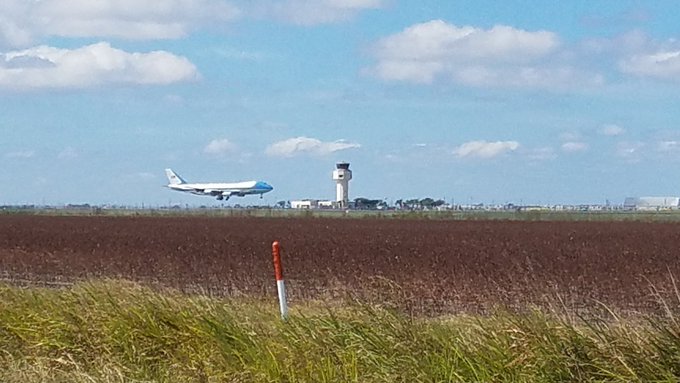 Governor Greg Abbott, who was on the ground at CCIA when President Trump arrived, said he has spoken personally with President Trump about the hardships Texans in small towns such as Rockport, Port Aransas and Aransas Pass are facing.
Abbott said, "the president is a champion of Texas and will be a champion of helping us rebuild."