Partial Government Shutdown Becomes Longest Ever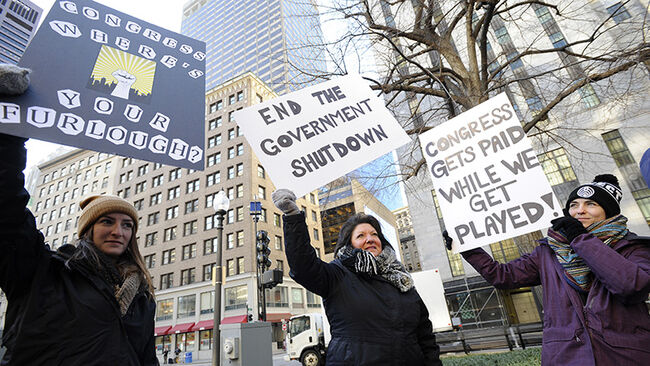 The partial government shutdown entered its 22nd day on Saturday, making it the longest shutdown in U.S. history. There is no end in sight with President Donald Trump demanding billions of dollars to fund a border wall along the U.S.-Mexico border while the Democrats are united in their opposition to funding the wall.
On Friday, nearly 800,000 federal workers, some who were considered essential employees and required to work, received empty paystubs. While the workers will receive back pay when the government re-opens, many need the money now in order to pay their bills. With both sides locked in a partisan battle over re-opening the government, those workers do not know how long they will be without pay.
To help those workers Wisconsin Senator Ron Johnson is introducing legislation that would pay essential federal staff while the government remains closed. Under the measure, unappropriated funds would be used to pay the federal workers who are currently being forced to work without compensation, which includes employees with the Coast Guard and departments of Commerce, Homeland Security, and Interior.
Photo: Getty Images