Black Leopard Photographed in Africa for the First Time in Over a Century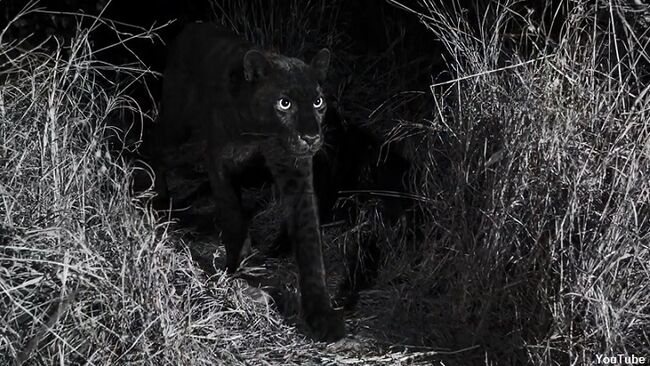 For the first time in over a century, an incredibly rare black leopard has been photographed in Africa. Images of the elusive big cat were reportedly captured by wildlife photographer Will Burrard-Lucas, who was working with a team of researchers stationed affiliated with the San Diego Zoo. After the group had heard rumors that a black leopard was spotted lurking throughout a conservation area in Kenya, they set up a series of camera traps in the hopes of catching a glimpse of the creature.
Their endeavor seemingly succeeded beyond their wildest dreams as the group managed to produce some truly breathtaking photographs and video of the creature. Amazingly, the images constitute the first time that a black leopard has been photographed in Africa since 1909. According to the researchers who accomplished the remarkable feat, the big cat was a juvenile female seen alongside what is believed to be her mother, who did not sport an all-black coat.
More on this remarkable story at the Coast to Coast AM website.

Coast to Coast AM with George Noory
Want to know more about Coast to Coast AM? Get his official bio, social pages & articles on iHeartRadio!
Read more